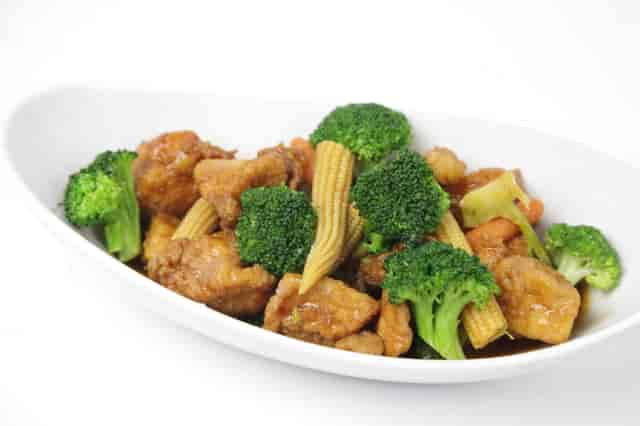 Join Our Team
Employment
The Embers has been in business for nearly 50 years. Since the beginning, our goal has been to serve the best food and give the most attentive service to every customer who walks in the door. With that in mind, we search for individuals in all aspects of food service, who can provide the same level of service to our customers that our reputation has been built on and that our customers expect.

Every employee of The Embers is a valuable asset and we pride ourselves in providing a work environment where those that join our team are viewed as such from their first day with us. Our employees work hard to achieve our high level of customer satisfaction and to reward this effort we strive to provide a family, team oriented environment where employees can enjoy their time both at work and after work. Many employees enjoy playing together on sports teams, hanging out at the beach, fishing, etc. and of course look forward to returning year after year.

If you are looking for a great place to work and enjoy providing outstanding service then we invite you to apply by completing the application online, or visiting us in Ocean City to complete an application.
wood background
Expectations and Positions
The Embers is a high volume and fast-paced restaurant. We expect that all positions maintain a high energy level with a positive and friendly image during even our busiest times. All positions require specific dress and uniform requirements. Details will be communicated during the interview process. Due to our constant communication both internally and externally, we require that all employees be able to communicate using the English language.

June-August restaurant hours: Dinner: 3:00 pm-10:00 pm. All other months: Dinner 4:00 pm – 9:00 pm. Full time and part-time positions available for most positions.

The positions we typically recruit for include:
wood texture
Presents a positive first impression to all customers of The Embers. Meets and greets all customers and helps to ensure that their experience at The Embers meets or exceeds their expectations. Maintains a neat, clean, professional, positive and friendly image. Additional items may include: opening the door for guests, run food to tables, maintain host/hostess station and foyer area clean and organized, answers phone within two rings. Must be at least 17 years of age.
Sets places at dining tables, takes orders, and serves food and drinks. Creates a warm atmosphere for guests, answers questions about food and drinks including their ingredients and preparation. Delivers food and checks back to ensure guest satisfaction, maintains a neat table appearance and invites guests to return. Accepts payments and adheres to sanitation procedures. Must be at least 17 years of age. Must be able to lift 20 lbs. on a regular basis. Prior experience is preferred, but not mandatory.
Ensures that guests are seated at a clean and properly set table within the shortest amount of time possible. Maintains the cleanliness of the restroom, perimeter of the building and parking lot. Works with Servers and Host/Hostess' to ensure that guests receive excellent service. Displays a neat, clean, positive and friendly image. Must be at least 17 years of age. Must be able to lift 40 lbs. on a regular basis and stand for long periods of time.
We look for prep cooks, sous chefs, Sautee cooks, broiler cooks, breakfast cooks, fry cooks, line cooks, etc. that prepare dishes according to recipe requirements and ensures that all foods meet our high standard of excellence. Keeps kitchen and station clean, stocks and sets up rotation. Works closely with all restaurant staff (servers, bussers, dishwashers, etc.) to ensure that customer expectations are met through performing all responsibilities in a timely manner and those customer expectations are met. Maintains a positive relationship and promotes a cooperative, harmonious work climate. Must be at least 18 years of age. Must be able to lift 20-40 lbs. on a regular basis.
Mixes and serves alcoholic and non-alcoholic drinks to bar guests. Follows drink recipes and the company's alcoholic beverage policies. Merchandises drinks. Makes guests feel welcome and is attentive to them at all times. Must be at least 21 years of age. Prior experience is required.
Provides guests with clean utensils, plates and glasses. Sets up dish machine in the AM and closes it down in the PM. Washes plates, glasses, utensils, pots/pans, then puts them back in the proper place. Keeps sanitation up to local code standards. Keeps kitchen clean by sweeping, mopping floors and emptying trash. Completes duties in a timely manner to keep restaurant flow adequate to meet customer expectations. Must be at least 18 years of age.
The Embers Restaurant is always expanding and changing. The Dynamics of its operation, which means that new and exciting positions are always opening up. These positions vary within management, from part-time to full-time positions and from the front of the house to the back. Submit your resume and/or application and your name will be kept on file should any positions open up.
wood texture
Employment Application
Complete and submit the application below to be considered for employment at the Embers.

Application for Employment
The Embers is an Equal Opportunity Employer.

The Embers thanks you for your interest in applying for a position with us. We recruit, hire and promote employees without regard to race, color, religion, sex, age, national original, citizenship or disability. Individuals with disabilities who need assistance completing this application can contact the HR department to arrange suitable accommodations.
wood background