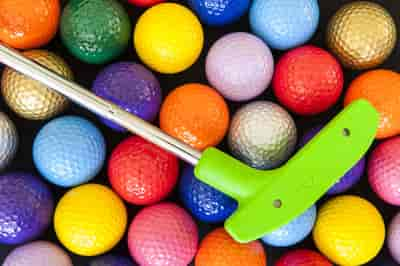 Embers Island Miniature Golf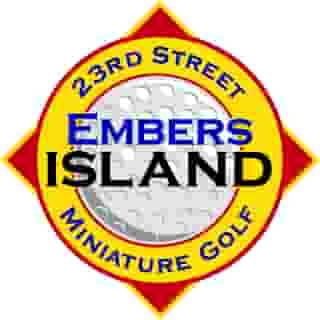 About Us
Embers Island Miniature Golf course is located on 24th street & Costal Hwy on the bayside. With two 18 hole courses for you to choose from, Embers Island is the best mini golf course on the island. Whether you want to putt through two warring pirate clans or venture into the active volcano on our upper course, the special effects at Embers Island add a special flare to this family friendly pastime!
Hours & Pricing
Open 9am daily 

$10 per person
Contact Us
24th St & Coastal Hwy | Bayside
Phone: 410.289.4053
Email: emboffice@embers.com
Facebook: @EmbersIsland
COVID-19 Safety Measures
1. Each hole provides natural social distancing between groups that are already limited to 4 players per party. We are requesting that parties wait until the entire party in front of them has completed a hole prior to stepping off their green to continue.

2. Embers Island requires all attendants wear gloves and masks.

3. Embers Island will execute extensive sanitation procedures to clean clubs and balls between each use. The players will place used clubs in a "used" container and new players will pick up clubs from the rack which will be labeled as "sanitized." There will also be sanitizer and paper towels for any guest who wishes to clean the clubs again before use.

4. In order to maintain distance, we are installing plexiglass on our counters and installing a hand sanitizer station for public use.

5. Restrooms will be sanitized every 30 minutes. 

6. Signs throughout the course and clubhouse will remind people of social distancing protocols and the need to wash hands.